Sponsored by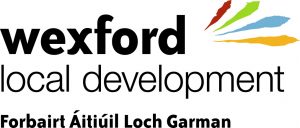 A Social Enterprise is a business that focuses on tackling social problems, strengthening communities, improving people's life chances or protecting the environment, as opposed to generating income for private individuals or bodies. Whilst social enterprises still aim to generate profits like any other business, those profits are reinvested in the business and/or in the community in order to further the social aims of the enterprise.
Social Enterprises that inspire and motivate, make a fantastic contribution to communities.
Objective
To recognise the achievements of Wexford based Social Enterprises that make an outstanding contribution to their local community in terms of social, economic or environmental improvements. 
To enter this category Award entrants must comply with the following criteria:
Be able to meet the social enterprise definition as follows: "an enterprise that trades for a social/societal purpose, where at least part of its income is earned from its trading activity, is separate from government, and where the surplus is primarily reinvested in the social objective."
Criteria:
Outline the business strategy and vision for your social enterprise.
Demonstrate the uniqueness of your social enterprise and delivery mechanisms. Outline how your products/services bring added value to your business performance, productivity, customer engagement and customer satisfaction.
Demonstrate the impact generated by your social enterprise on the wider community, locally, regionally and/or nationally.
Showcase details (where relevant) of any collaborative working arrangements, joint ventures, or other initiatives undertaken with other social enterprises at local, regional, national, or international level.
Outline your management or quality control system, formal and informal, that ensure the high standard of consistent delivery of your product or service and monitoring of customer feedback.
Outline details of your staff training and development programmes or investment in harnessing the skills, knowledge, competencies and resources of social enterprise best practice in the past 12 months
Tell us about your sales and marketing activities that demonstrate business performance and growth. Please provide details on how your social  enterprise measures success.
The above will be assessed in the context of the size and resources of the business.
Please note: Financial details will be requested at time of interview
This category is open to all County Wexford based social enterprises.
---