Sponsored by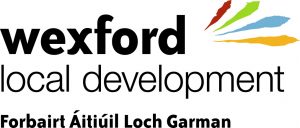 Objective
To recognize and reward the vital role of community groups and the volunteers that work with them in promoting social inclusion and equality and tackling disadvantage in Co. Wexford.
Criteria
Applications are invited from groups who are working in the following areas:
Supporting local people to develop skills for employment
Developing social enterprises which address the needs of marginalised people and create economic opportunities at local level
Promoting education and lifelong learning specifically for those who have not benefited equally from mainstream education
Engaging with young people, especially those who are not engaged in education, employment or training, enabling them to discover and realise their potential
Supporting families and children in disadvantaged areas to thrive by providing informal education supports, after-schools clubs, parenting supports etc.
Working for the inclusion of all members of the community including members of the Travelling community, Roma, people with a disability, new communities and women using innovative approaches focused on equality
Please Note – Financial details will be requested at time of interview
---
Applications now closed, shortlists will be announced on Wednesday 12th.